Happy Black Friday! Hope you're able to take advantage of some great sales this year! And I hope even more that you're doing it from the comfort of your own couch with some online shopping. Isn't it funny that now you don't really have to go out to get Black Friday deals? I remember waking up extremely early for a couple of years back when I was in high school, and I'm so happy I don't have to go out in the cold to deal with the crowds anymore! Yay for technology!
I'm taking advantage of this cozy, lazy online shopping day by wearing this tee and joggers along with my new favorite house shoes! My tee and joggers are both on sale today! My exact pair of joggers is now sold out, but I've linked another option that's also on sale.
Below I've listed what I bought for Black Friday! Also, be sure to check out my Black Friday guide where I've listed all of the big sales going on!
What I bought on Black Friday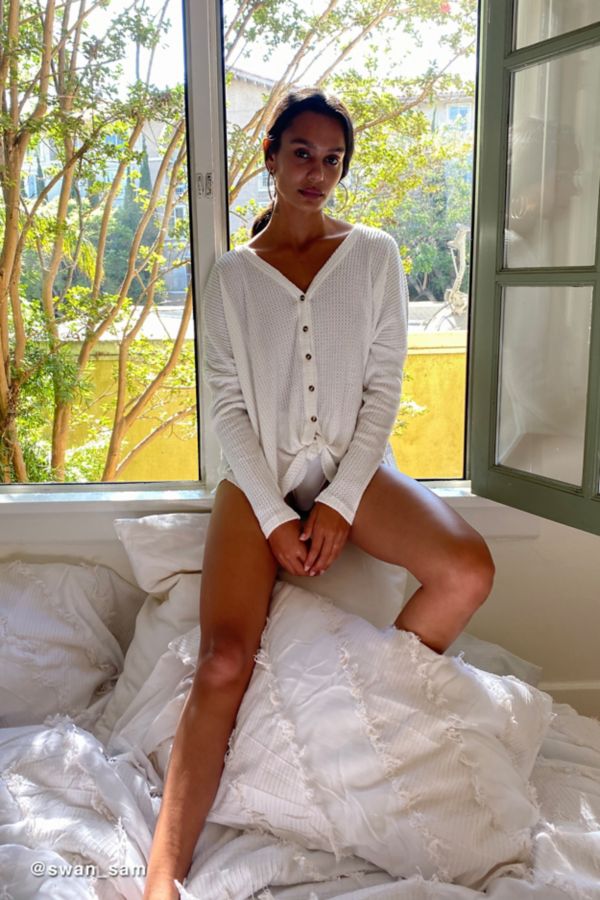 Button Down Thermal Top – Buy one get one 50% off